Frequently Asked Questions
Q: Wow, we just love Champagne Consort. How can we have them perform at our affair?
A: Thank you, we appreciate your interest. Please contact your local D.C., Maryland or Virginia Talent Agency. Rest assured, we only book through select talent agencies with a reputation for quality & excellence.
---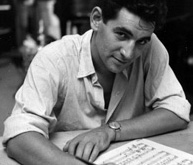 Q: Can we commission an original composition or arrangement?
A: Yes, it will be our pleasure to help you produce a one of a kind work of art. In addition, you will receive the title page from the full score. It will be printed on beautiful parchment paper suitable for framing. Your title page will include a dedication written above the title (i.e. " Dedicate to Gorgeous and Handsome for their Wedding on February 14, 2009").
---
Q: I have questions about my wedding ceremony, can you help?
A: Absolutely, it will be our pleasure. You may find your answer in the Ceremony page. If not, please call or contact us anytime, we will be happy to help.
---
Q: What instruments sound good together?
A: We have had clients ask for odd instrumentation (i.e. sax and violin). While these instruments are wonderful, they do not work well in this particular combination. Selecting the appropriate instrumentation is important. Thankfully, the great composers have already solved this puzzle and these appropriate ensembles are listed in the Groups page.
Tip: You don't expect the Rolling Stones to play Mozart or Bach. So don't choose a jazz group to play classical or vise versa. While a string quartet can play written arrangements of jazz, pop etc. bear in mind, particular styles of music require the proper instrumentation for an authentic sound.
---
Q: Where should the musicians perform?
A: Just ask us, in all likelihood Champagne Consort has worked at your venue many times. We will be happy to share our experience and guide you.
To achieve the maximum enhancement to your party a careful consideration to stage location is paramount. We are not talking recital here. We understand our role is to enhance your party by crafting a beautiful musical ambience.
---
Q: Can musicians perform outside?
A: Yes, but be aware that string players treat their instruments the way a mother treats her baby. String instruments (violin etc.) should never be exposed to rain or direct sunlight. Professional string instruments can cost millions of dollars. Most professional performers have a second instrument for non-recital or non-recording venues but even these can cost $50,000 to $100,000.
If you think about it, why would you want your guests subjected to unfavorable weather anyway? Maybe your venue looked great in a magazine on a perfect day, but do yourself a favor and make alternate arrangements for acts of God.
---
Q: Can we split the ensemble for part of the time?
A: Yes, but often this is a bad idea. We have seen clients (inexperienced in musical concepts) break apart a perfectly fine ensemble. For example, they may position one musician outside a venue and a duo inside the venue to play while guests arrive. After guests arrive, the solo musician joins the duo to form a trio. Sounds like a good idea, but we feel it isn't. First, it is more effective to have music at a location where you want your guests to move to. Don't confusion your guests with music in two different locations. Second, one trio is musically more expressive then one duo plus one solo musician. Third, many times the sound of two different groups clash producing a distasteful cacophony.
That said, this concept can work in certain situations. For example, if you want your guests to stay in two different rooms, then it is appropriate, provided there is good sound separation and the proper instrumentation.
---
Q: Will the musicians need access to electricity?
A: Obviously, an acoustic ensemble (i.e. flute, violin and cello) usually does not need power. However, they may need lights for reading or a small amplifier for sound reinforcement. Many musicians now use battery powered lights and small battery powered speakers or P.A. system. While battery power is suitable for smaller groups, larger dance bands with singers etc. require electrical AC.
---
Q: What do I need to know about piano and harp?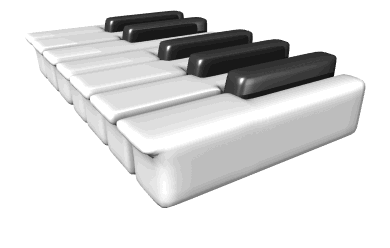 A: It is always better to have a real piano then an electric piano. A real piano (in good playing condition) looks extra elegant and sounds better then an electric. Please check if your site has a piano available. Some venues charge for the use of their piano. A few clients pay for the delivery of a real piano but this is expensive. Some piano players (particularly classical artists) will refuse to play on an electric instrument. However, most working musicians own an electric keyboard and are happy to bring it.
The majority of piano players charge extra to setup an electric keyboard. Harpists always charge a cartage fee (many times it is hidden in the total price). This is why harpists cost about twice as much as other musicians.
---
Q: What will the musicians wear?
A: Unless instructed differently, our classical ensembles wear tuxedos and formal black gowns. The attire for our jazz artists: dress shoes, black shirt, black pants, jacket and tie, with ladies in black dresses.