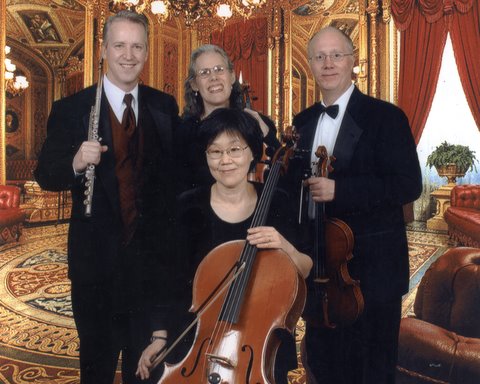 WELCOME
Are you planning an extra special event? Do you desire fine professional musicians who are sensitive to your needs? Well, your search is over. Champagne Consort will help you fashion a unique and fabulous party. We make dreams come true. We perform various styles of music at corporate receptions, private parties, wedding ceremonies and concerts. With your input and our experience, a beautiful event is born.
Our musical repertoire is extensive and well organized. Works of the great composers; we have that, and many beautiful exclusive arrangements too.
Would you like to host a world-premiere? No problem, when you need a unique work of art, we deliver a professional composition or arrangement guaranteed to enhance your event.
Champagne Consort's spotless track record speaks for itself. This is why many of our clients are famous and all have impeccable taste :-)
Please come in and make yourself comfortable!